Our specialty is natural hair care + styling and beautiful make-up artistry. Serving the Washington DC Metropolitan area for over 5 years, Simone's Styles prides itself on creating red carpet ready hair and make-up without the red carpet prices. Owner, Simone Little, is known as the "Hair Reviver" transforming dry & limp hair into a thriving, growing head of hair.
Popular Services
Crochets
from $130
Natural Style
from $75
Marleys
from $140
Box Braids
from $150
I love Simone Little! Definitely book your next appointment here! My Marley twists are beyond fab, and I keep getting compliments everywhere I go! I had little to no pain during the process, and I know I will still have my edges when I take them down. - Dayo
Thank you Simone for creating such a wonderful crochet braid hairstyle that looks and feels so natural. The hairline is fantabulous! Simone is a delight and skilled stylist who cares about the health of your natural hair. I loved the hairstyle and the consultation that she provided. - Bridgette
Top notch service. You won 't find her level of professionalism and skill at these prices anywhere else. Excellent job Simone, Love it!! - Renee
Simone and her staff are very talented, conscientious and a joy to be around. My crochet braids exceeded my expectations and I will definitely return. - Kelley
I am delighted with the service from the mobile hairstylist - Simone was brilliant. She was prompt, efficient and just wonderful! - Lakisha
I had always been a little apprehensive of going to salons because I'm not used to other people working on my hair, but after today I'm so glad that I chose Simone! She started on my hair the minute I arrived, and was incredibly professional the whole time. She was very gentle with my hair and created a beautiful style that I love. I'd love to book another appointment with her in the future! - Jasmine
I saw Alexis today! My hair really needed some conditioning and style and she did just that. And the biggest plus was she was so gentle! Thanks! - Sunday
It was my first time getting my hair done by Simone, and I really enjoyed the experience. She gave me advice and tips on how to treat my natural hair! Simone is very friendly and welcoming. I will definitely be telling others about her, and of course I will be back. - Melanie
I came in with a head full of kinks and Simone gracious detangled them with no attitude at all. Most stylists would remarked how horrible this is but Simone was very professional and I appreciated that!! I love how my hair came out. I wanted something different from my usual 2 strand twists and decided to go with flat twists and flexi rods in a mohawk style...Simone took my idea and made it even better!!! Thank you so much Simone, I will be back (and detangled)!!! - Gernethia
Enter your info to receive monthly letters from Simone directly to your inbox. Learn more how to cultivate your natural beauty - from hair care to make-up tips and everything in between. You'll also stay in the know with salon news, specials & events!
*Your information is kept 100% confidential. We do not SPAM.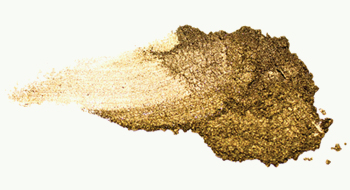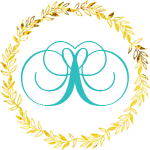 The beauty industry is more than putting on a facade, a beautiful face of make-up or gorgeous hair. It's not about being a performer on stage. It's about bringing out the inner beauty in a woman by enhancing, not covering up, her natural beauty.
At Simone's Styles that's our mission.
From natural hair and braiding to make-up, we want our clients to feel confident walking out of our salon. The type of confidence that's contagious and recognizable wherever they go. This is what we stand behind.
We do not overbook.
We do not make you wait.
We do not waste your time.
We do not judge or insult.
We do not overcharge and underdeliver.
We provide a clean, respectful & comfortable salon experience.